Manual Inclinometer Data Source supports direct input of manually collected readings from inclinometers. Users can upload them through the web interface to add new data to existing sites or create new Manual Inclinometer Sites.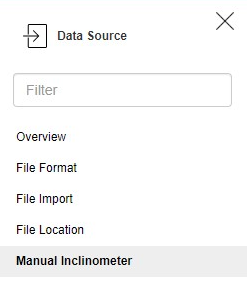 Access the Manual Inclinometer feature under the Data Source menu.

To import new data press the

 button.

This opens up a place to import data via drag and drop or lets the user select files from the computers directory.
This interface is used to both import new data to existing Manual Inclinometers and also to create new inclinometers.
If the selected data file has not already been imported then a New Manual Inclinometer interface is shown.
Enter a Site Name, select an Owner and make sure to choose the appropriate units and click save. This will create the new Site and import all data from the uploaded file.
When uploading data to a site that has already been created then only new data from the uploaded file is shown.

Under graphs both displacements graphs are now visible (A and B) and a simple click will direct the user to the graph.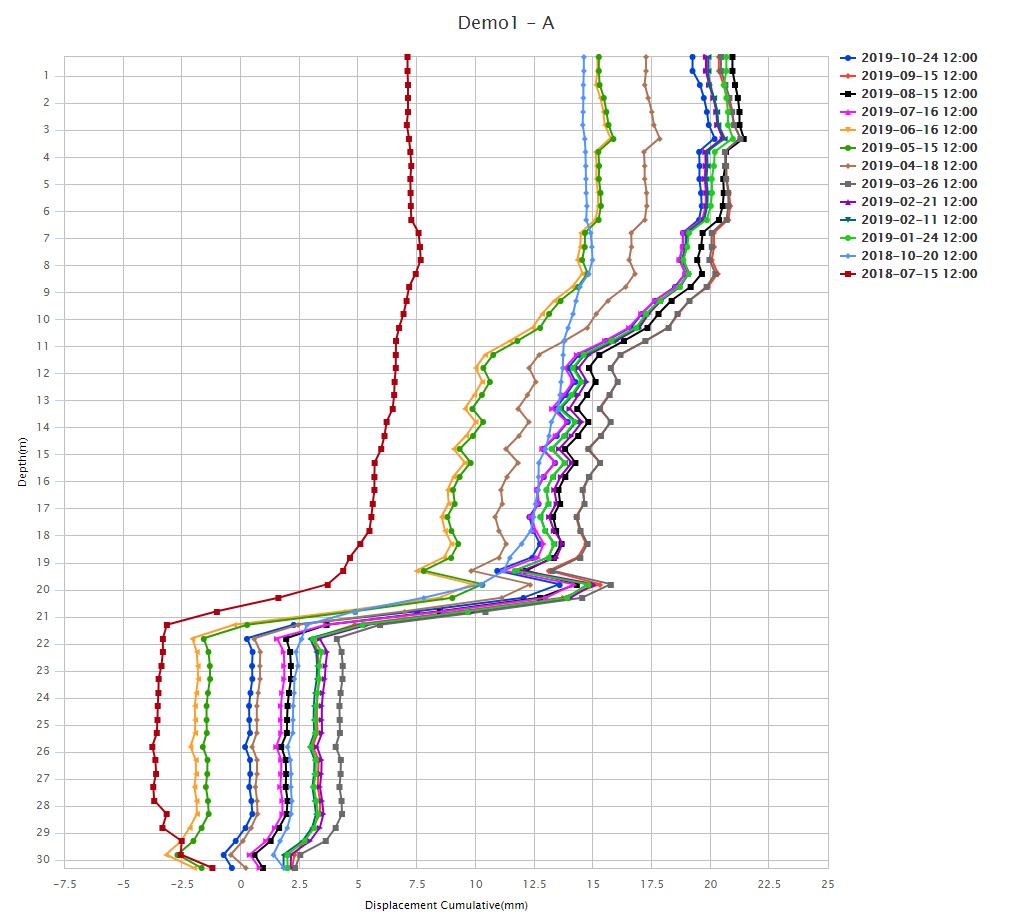 For each Manual Inclinometer site the user can edit & delete the site and view the log for all data uploads.

In the Site log a list of all the data measurements is shown. It is possible to delete individual measurements in case a bad reading has been imported.