Notes allows users to add and view project Notes which can be connected to a specific Site and as if required specific sensor. Notes are access controlled so users will only see Notes that belong to Sites that they have access to. 
There are 4 access levels for Notes.
Admin: User can add/edit/delete all Notes that he has access to.
Edit: User can add new Notes but only edit Notes that he/she added.
View: User can only view Notes.
No Access: No access to Notes.
Adding a new Note
Click on the + icon in top right corner (user need to have access to add new Notes).
Site: Select the Site the Note belongs to.
Variable (optional): Select the Variable the Notes is connected to.
Note type: Possible to choose from Maintenance and General Note.
Time: Select a time of the Note, optional is to add a End time of the Note.
Heading: Note heading.
Note: Note Description.
Picture: Possible is to add one Image for each Note.

Viewing Notes
At top the Note Date is shown and which Site it belongs to.
At the bottom is the Username of the person who added the Note.
In Top right corner users can Edit/Delete the Note if they have access to do so.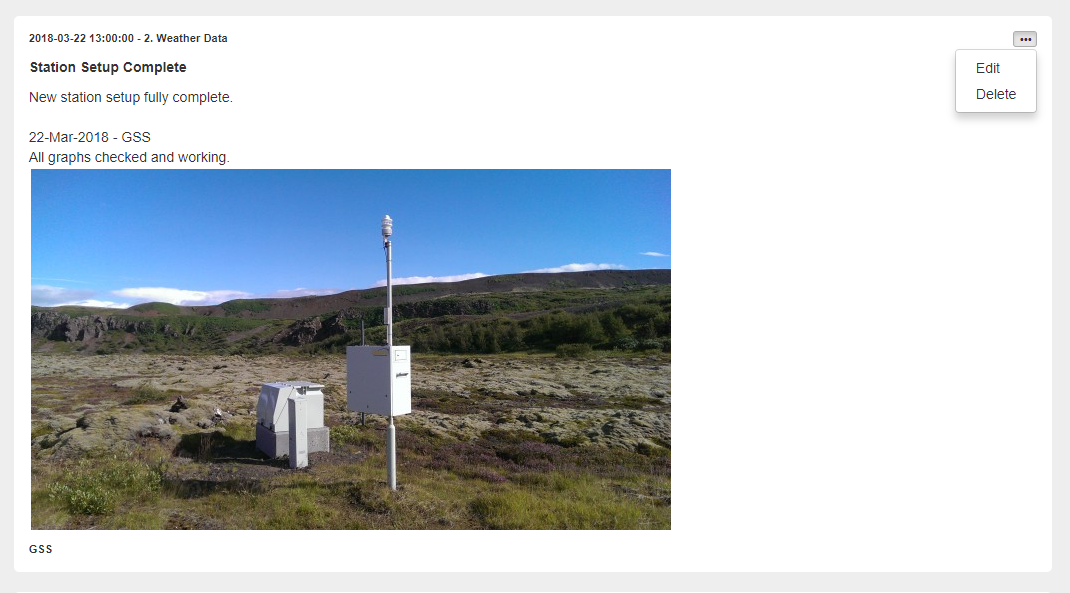 Filter Notes
It is possible to Filter Notes for specific Site/Variable. Click on the ... button in top right corner.