VDV now supports Sigicom data loggers for direct import through the Data Source component.
Setup
Account Setup

To set up a new Sigicom account, navigate through Data Source -> Burst Data. Press the Account button to set up the Sigicom customer account.

Then press the + button to add a new Account.

Give the Account a name and assign an Owner. Then enter the User ID, Company, and password for the Sigicom Account. Click Connect to test the connection and finally Save to finalize the account setup.

The Account can now be seen in the Account list and edited by selecting the Edit button next to the account.
Sensor Setup

To add a new Sigicom sensor to VDV, navigate through Data Source -> Burst Data, press the + button and select Sigicom from the drop-down list.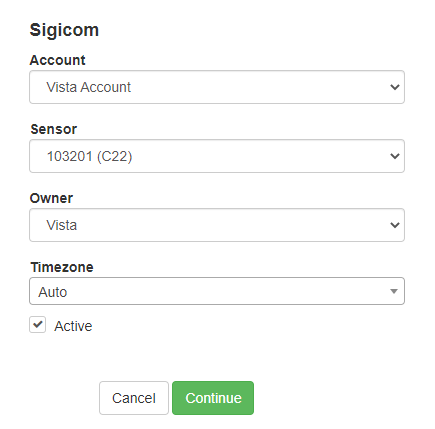 Select the Sigicom Account to use from the Account drop-down list. The Sensor list will be populated with all the sensors belonging to the selected account. Choose the sensor to import.
Select an Owner for the sensor and the sensor Time zone.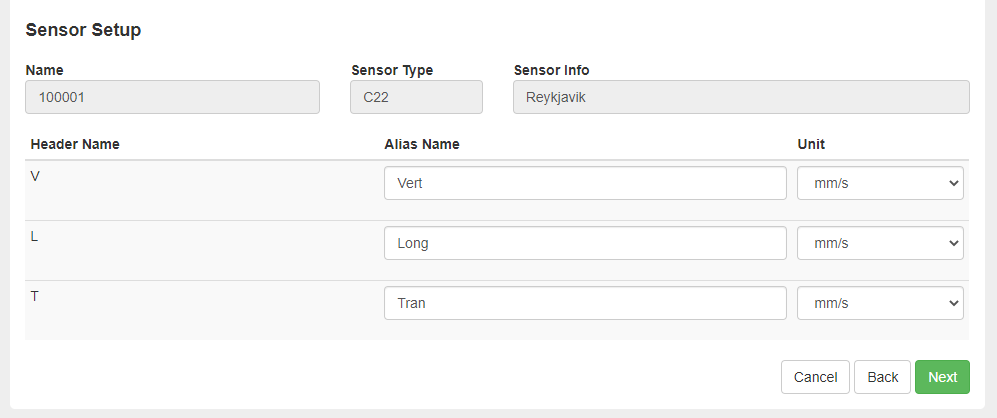 Next, enter the Alias Name for each variable for the sensor and select the correct Unit.

Make sure that the information given in the Sensor setup is correct and click save.
Once the sensor has been added, the data will start to import into VDV, and the sensor can be added to Burst Data projects.