When viewing a Dashboard, you have multiple options to work with the data. You can zoom in and out, download the data, download the graphs and change the Time Scale.
Dashboard settings
By clicking on the ... icon in the top right corner, you can modify the time scale of the Dashboard and also scroll in the data. If users have access to Dashboard Settings, they will also see an Edit button to modify that specific Dashboard.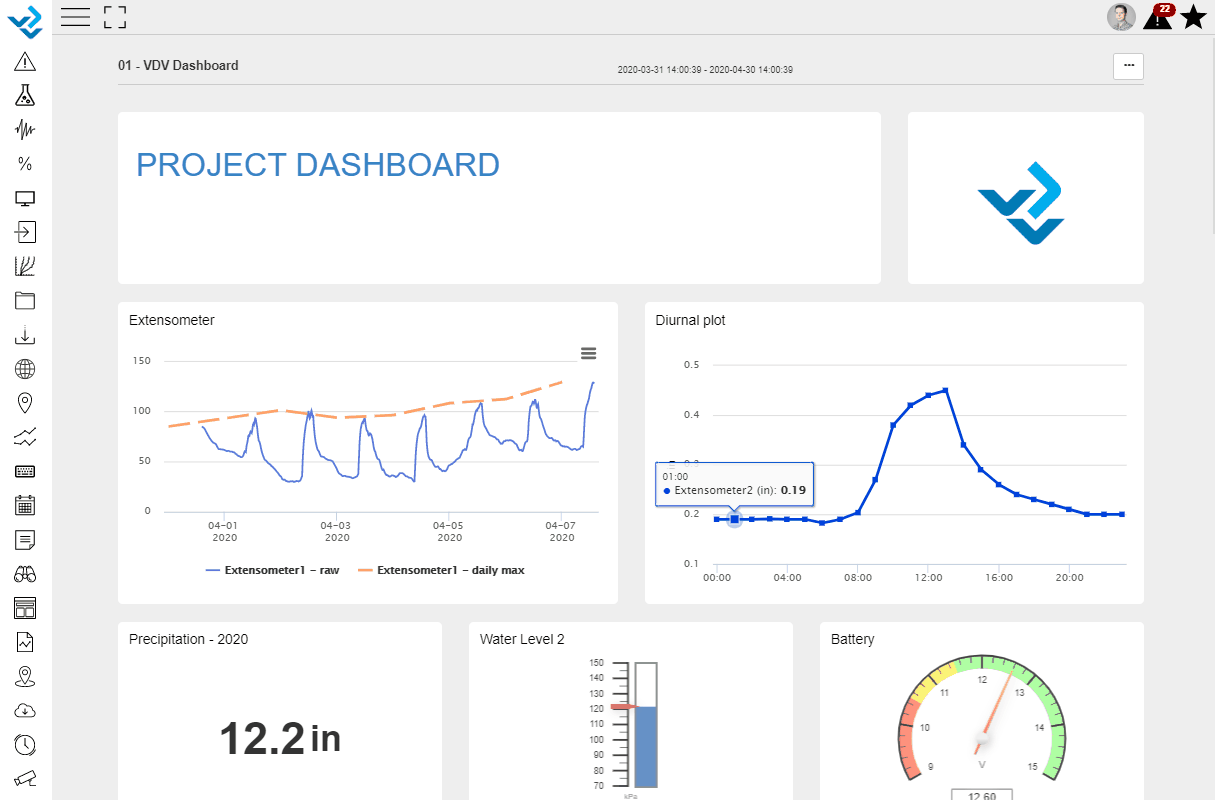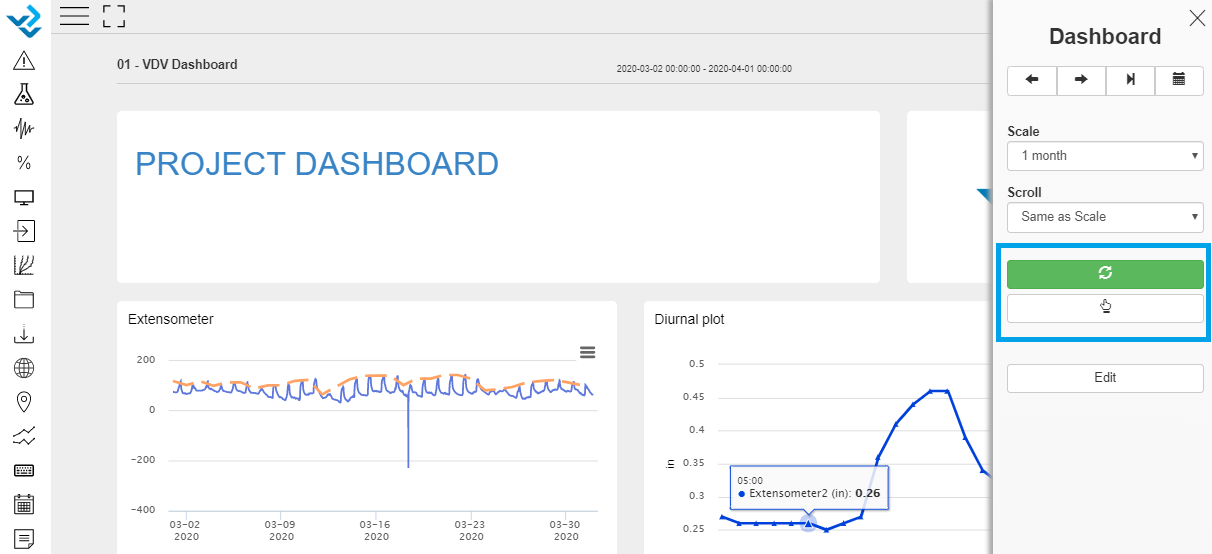 These two buttons do the following
Stop to Auto Refresh the Dashboard. By default, the dashboard is refreshed for new data every 30 seconds. That can be stopped by clicking that button.
If the finger button is selected, all Numeric Indicators will update according to the graph you are hovering over. Meaning they will show the value of that sensor for the same timestamp when hovering over the graph.
Working with Graphs
You can
Zoom in-and-out on any graph
Enlarge any graph (and any other component)
Download the data to your computer. That will download the time period you are viewing.
Download the Graph itself to use as you want.