Overview
Data collected using sensemetrics can be accessed directly from Microsoft Excel using the Excel Add-In. This tool is only available for Excel 2014 and newer.
Note: An existing sensemetrics enterprise account is required to use the Excel Add-in. Contact a sensemetrics sales team member at sales@sensemetrics.com to create an account or click here to learn more about sensemetrics' offerings.
Using the sensemetrics Excel Add-in
1. Navigate to the Insert tab in Excel.
Excel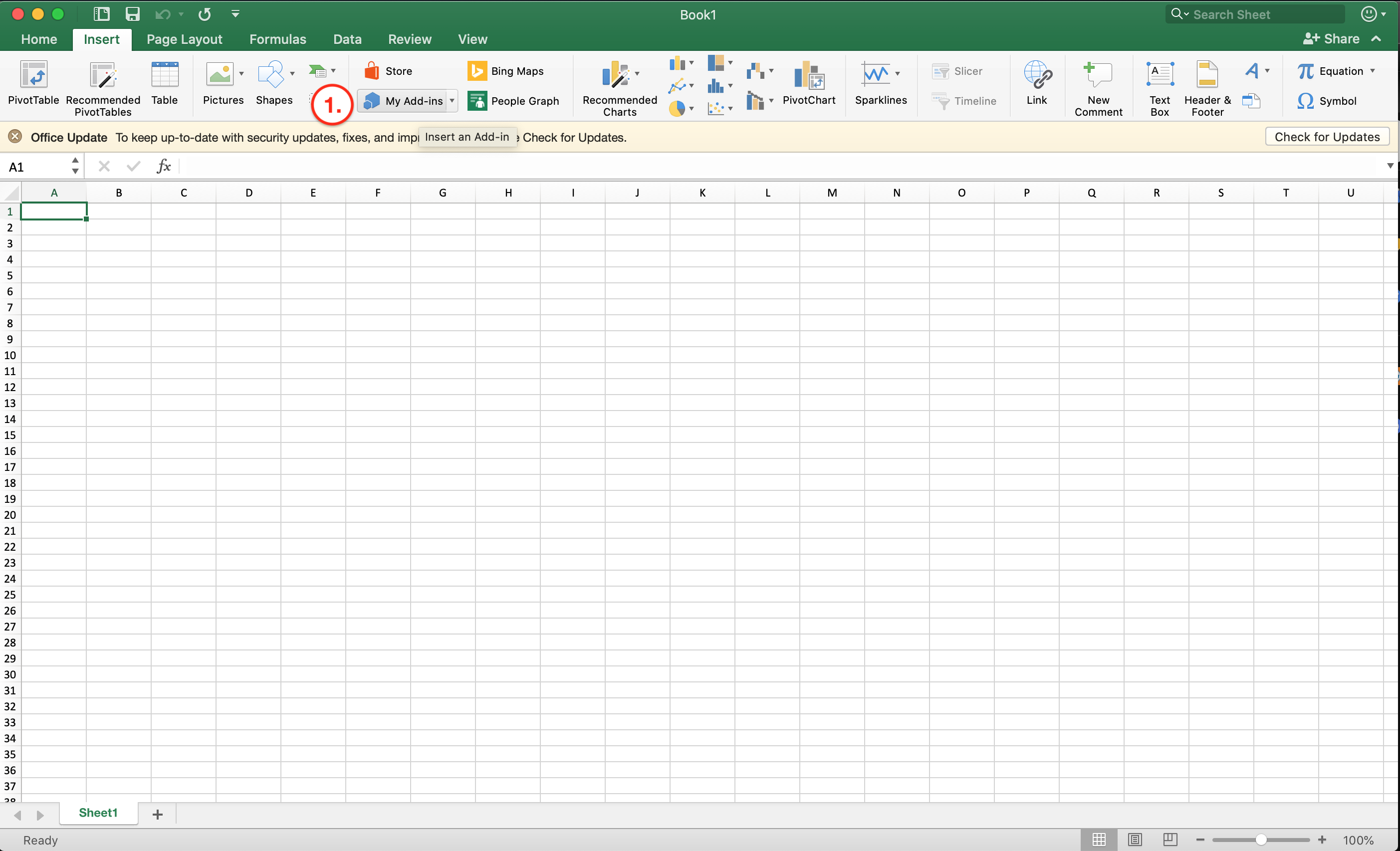 2. Select the sensemetrics Excel Add-in from the drop down Add-in list.
Note: You may have to search for sensemetrics using the available search field to find the sensemetrics add-in.
Workspace | Network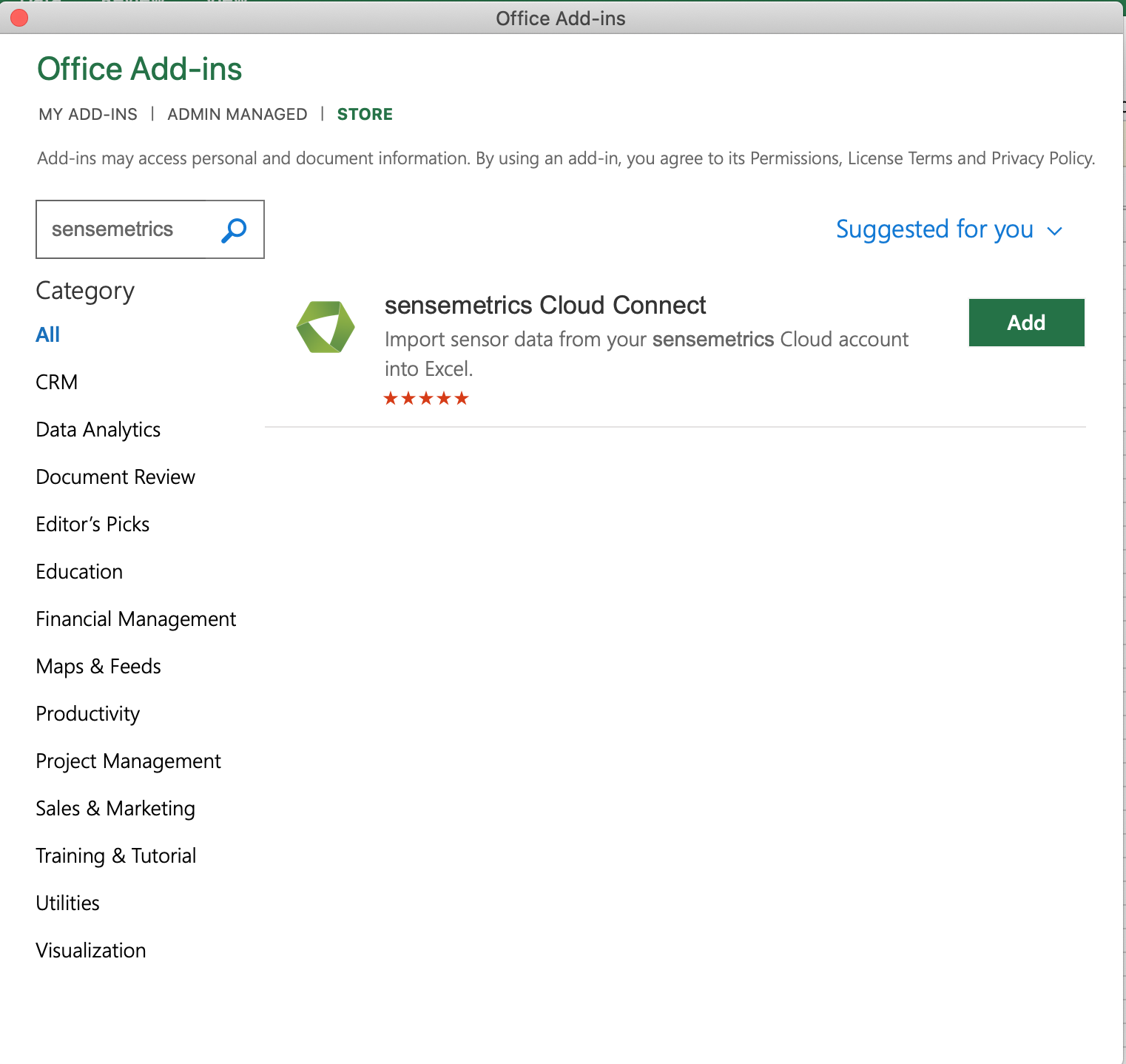 3. Navigate to the Home tab in Excel.
4. The sensemetrics Excel Add-in should now be available on the right side of the toolbar. Click the button to open up the module.
Workspace | Network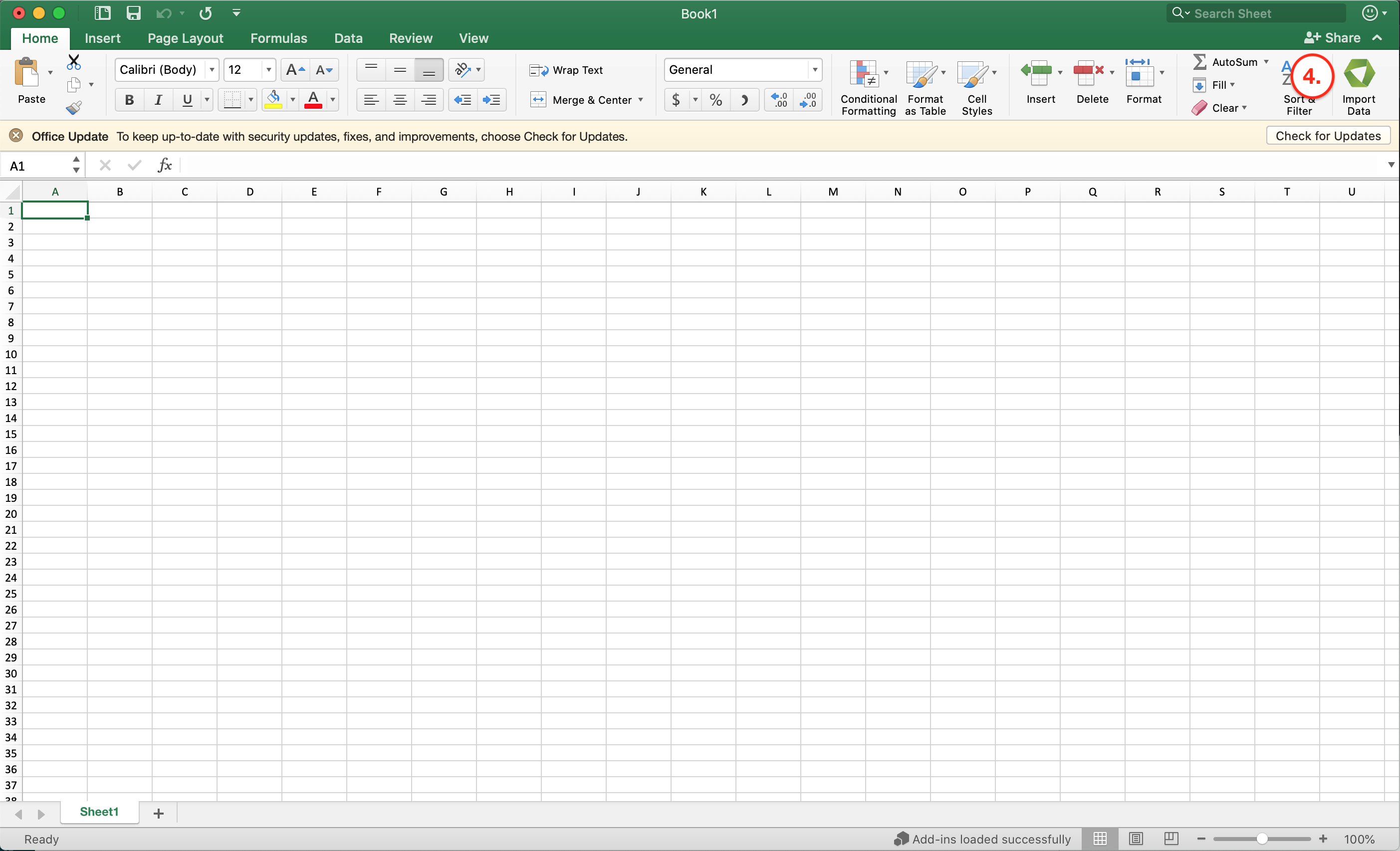 5. Your API key will need to be entered to access your data. Use the hyperlink provided to directly link you to where you can find your API Key. Your API key can also be found by navigating to Settings -> Developers within the sensemetrics app. This article will also guide the user in accessing their API, Developer Tab.
Workspace | Network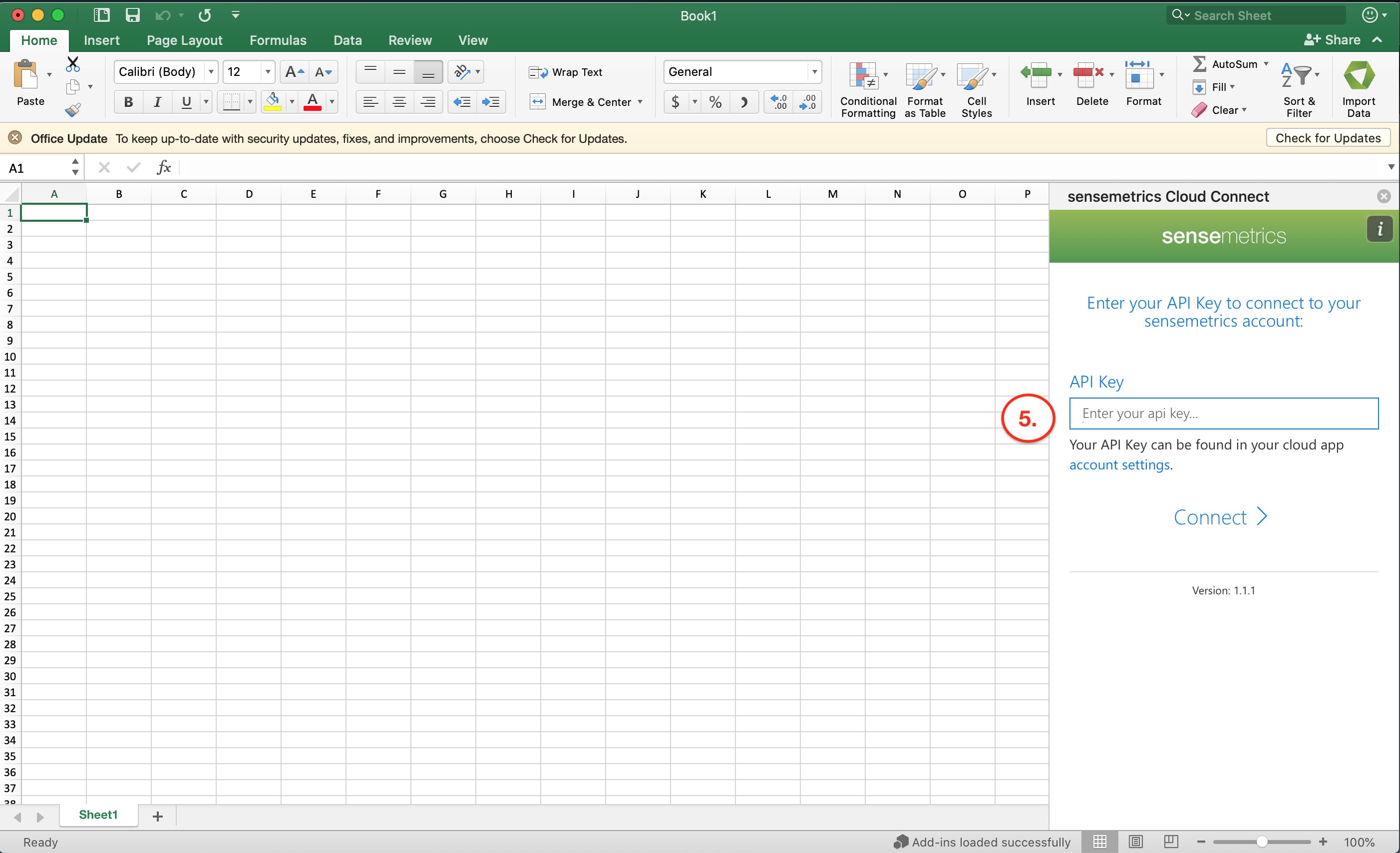 7. Press Connect.
You will now have access to all sensors contained within your sensemetrics account.
Select sensors, metrics, and date ranges, to import data into excel. The tools are very similar to the export tools used in the Tables tool.
Note: The Excel to sensemetrics connection is not active. This means that any new data collected in sensemetrics must be populated into Excel with another download.