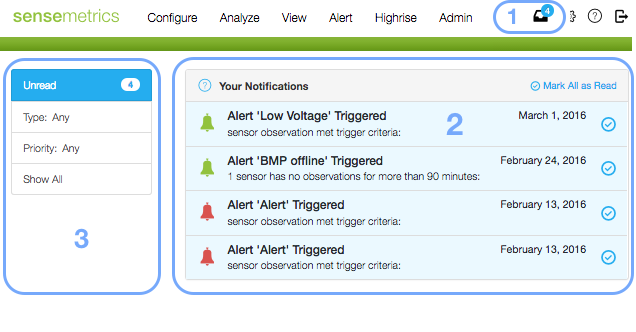 Overview
The notification feed provides a continuous stream of information regarding your network of sensors and data. Receive messages regarding Alerts, system maintenance, and anything else.
NOTIFICATION FEED
When a message is received, you will get a notification here. Hover over the icon to get a quick preview of the last 5 messages or click the icon to be brought to the notification module as seen above.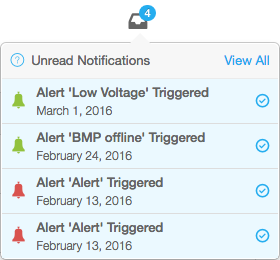 NOTIFICATIONS
Your Notifications will be shown here. They will appear here according to the filters applied in section 3. Click the

to mark each message as read.
FILTERS
Filter your notifications by Unread/All, Alerts, messages, reports and priority. Select one of the filters by toggling it on/off to apply it to your feed.