Overview
The Sensor Selection Tool can be found in virtually every module on the sensemetrics platform. This feature allows the user to choose which sensors to display in Graphs, Tables, and Maps. To open the Sensor Selection Tool, click the

icon, found at the top left of your screen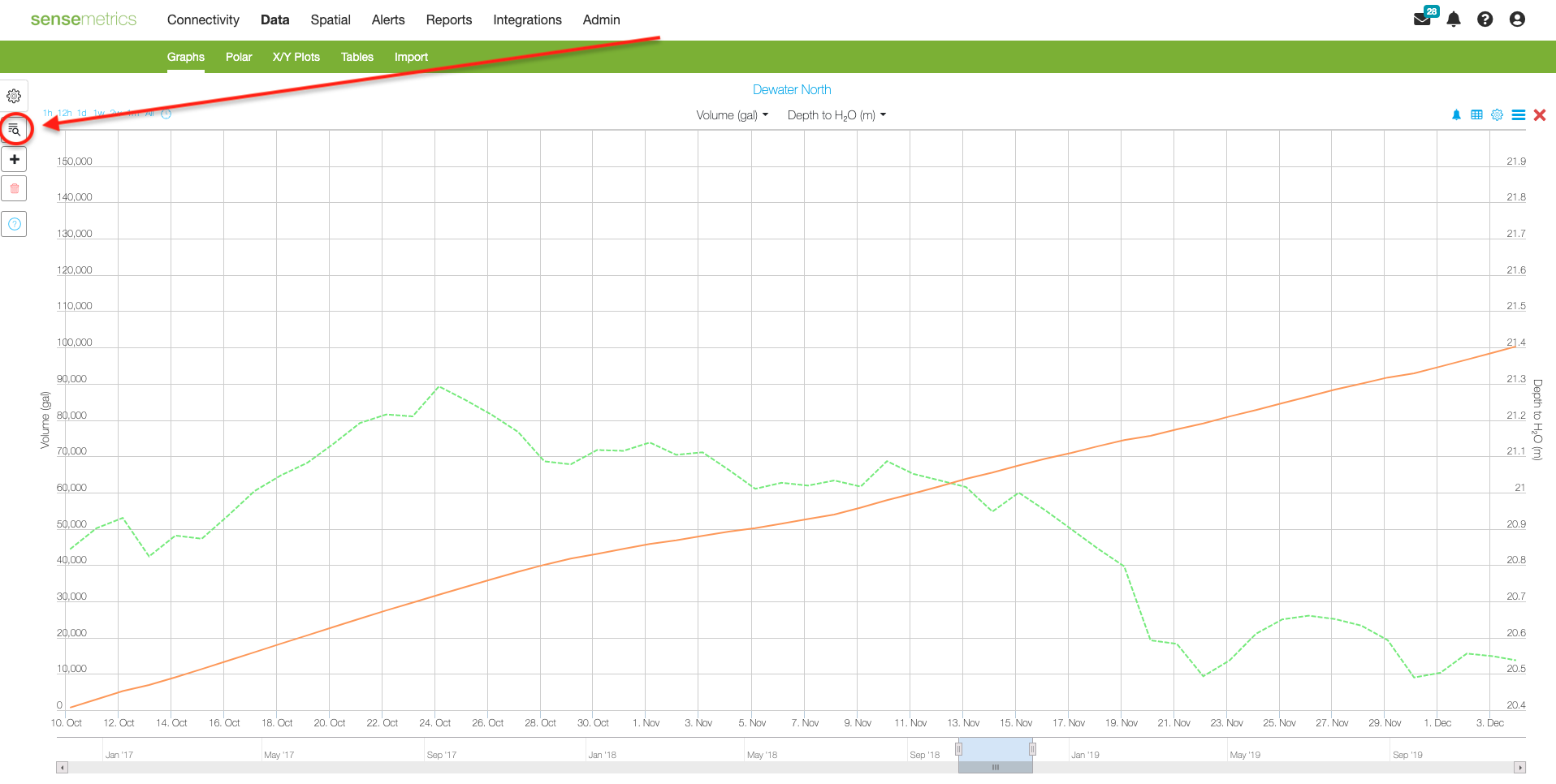 Using the Sensor Selection Tool
After you have clicked on the

icon, in the module of your choice, you will be prompted by a popup window that will look like the example below.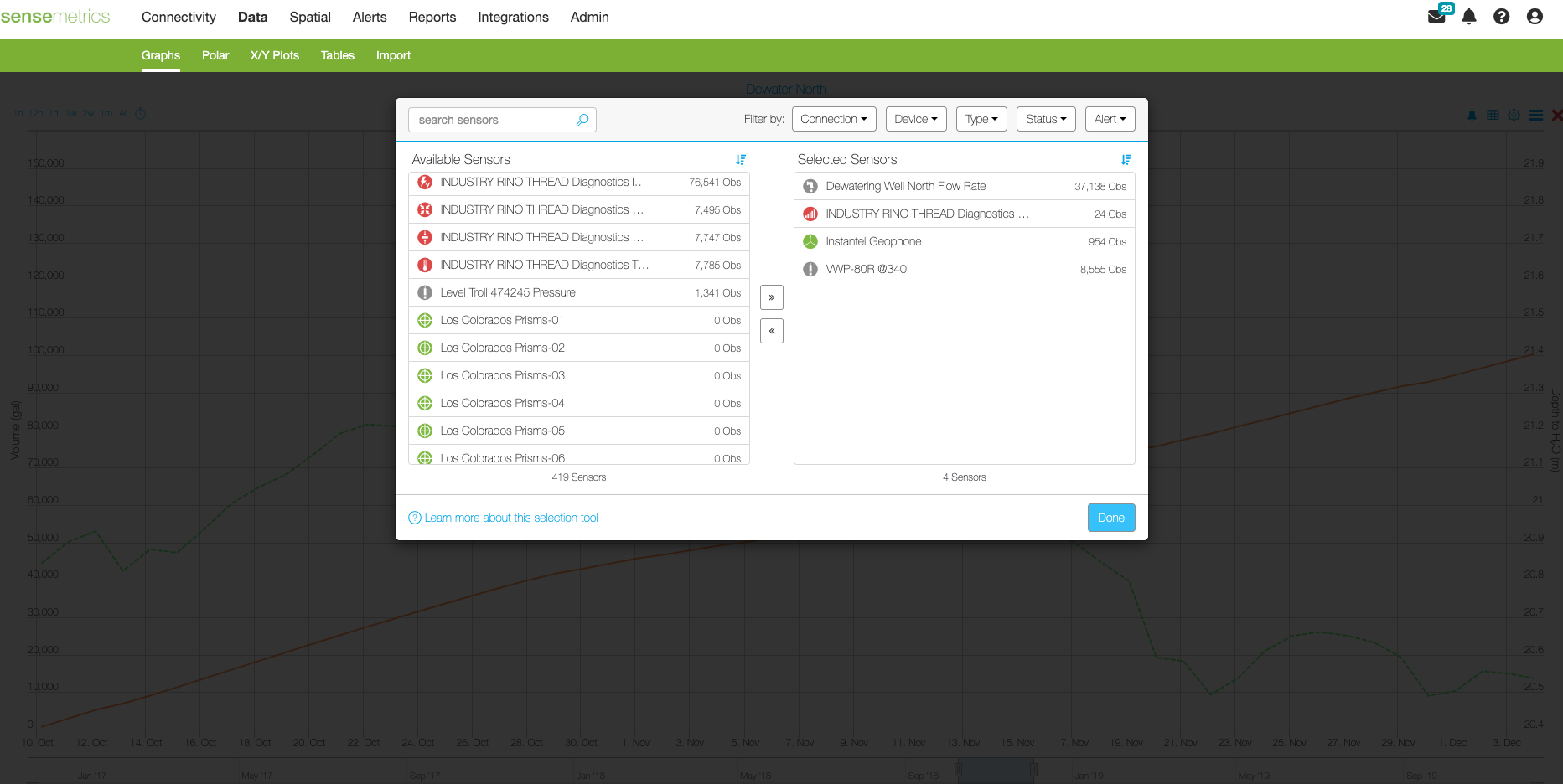 Selecting Sensors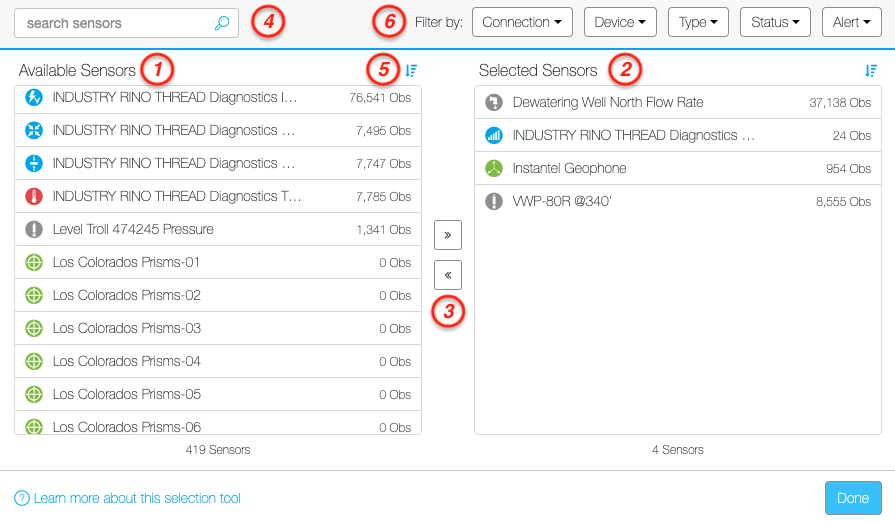 1. AVAILABLE SENSORS
All Sensors configured within your network will be available here as long as no filters from sections 6 have been applied.
Click on the Sensor you wish to use to move it from the available Sensors side to Selected Sensors Section. You do this by simply clicking on the sensor name itself.
2. SELECTED SENSORS
Once a sensor has been selected it now appears in the right column under Selected Sensor, this means it will show up in the module you are using. To remove a selected sensor simply click on the name of that sensor, and it will move back to the left column and now appear back under the Available Sensor column.
3. MOVE ALL
Use the buttons in the middle to easily move all sensors shown in either section to the other. Note this will only move the sensors currently shown. Any sensors hid by the filter will not be moved.
4. SEARCH
Use the search to filter what is shown in both the Available Sensors section (1) and the selected sensors section (2). Simply enter the name of the device you would like to find in the search bar, now only the relevant sensors will be displayed.
5. SORT BY
Clicking the blue sort by icon will populate the sorting options shown below. Here you will be able to sort sensors by Name, Type, Status, Observations, and Activity. This will automatically group available sensors by the selected category.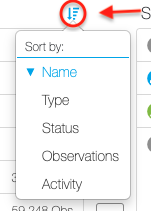 6. FILTERS
Section 6 is where you can easily filter by Connection, Device, Type, Status, or Alert. Filtering here will populate both the Available Sensors section and the selected sensors section with sensors specified by the selected filter.
Open up a filter to see the different applicable entities. Click on an entity to filter the available sensors section. Any applied filters will show at the top with a

next to it. Click the name again to remove it as a filter.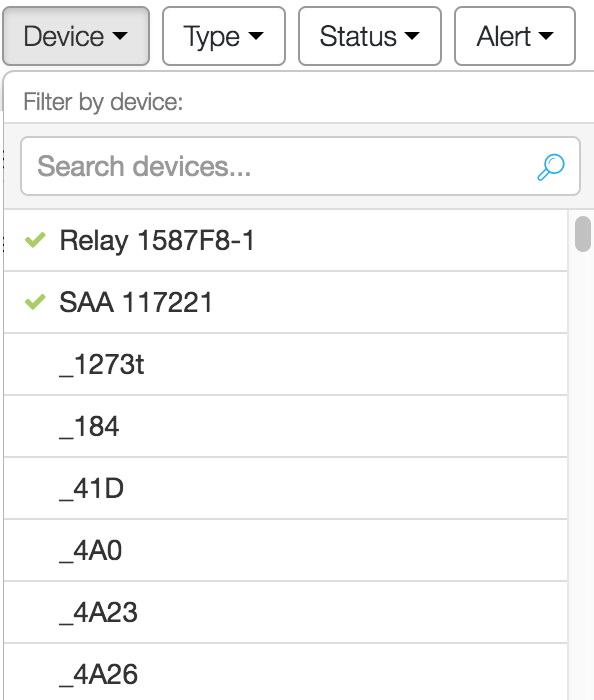 7. Click Done once all the respective sensors have been placed in the correct section. This will close the Sensor Selection Tool and allow you to begin modifying how the data is visualized.