Overview 
As part of an ongoing effort to improve client data security, Bentley Systems will be forgoing the use of Customer Success super-admin accounts. In order for Bentley Systems to continue to provide adequate support to users, we will require end users to add Customer Success user accounts to the project in which they are in need of aid. Furthermore, in light of Worldsensing acquiring the Thread IoT technology, any tickets submitted related to supporting the Thread device will require assistance from, and granting access to, the Worldsensing Customer Success agents. This article will guide the user in granting access to the required support user(s).
Sharing Projects With Support Team Users
1. Click on the
 icon at the top-righthand corner of the page. 
2. Select Account Settings in the dropdown menu 
3. Select projects on the left side of the page, and then select the project that you need support with. 
4. Select the 
icon in the manage users section of the page.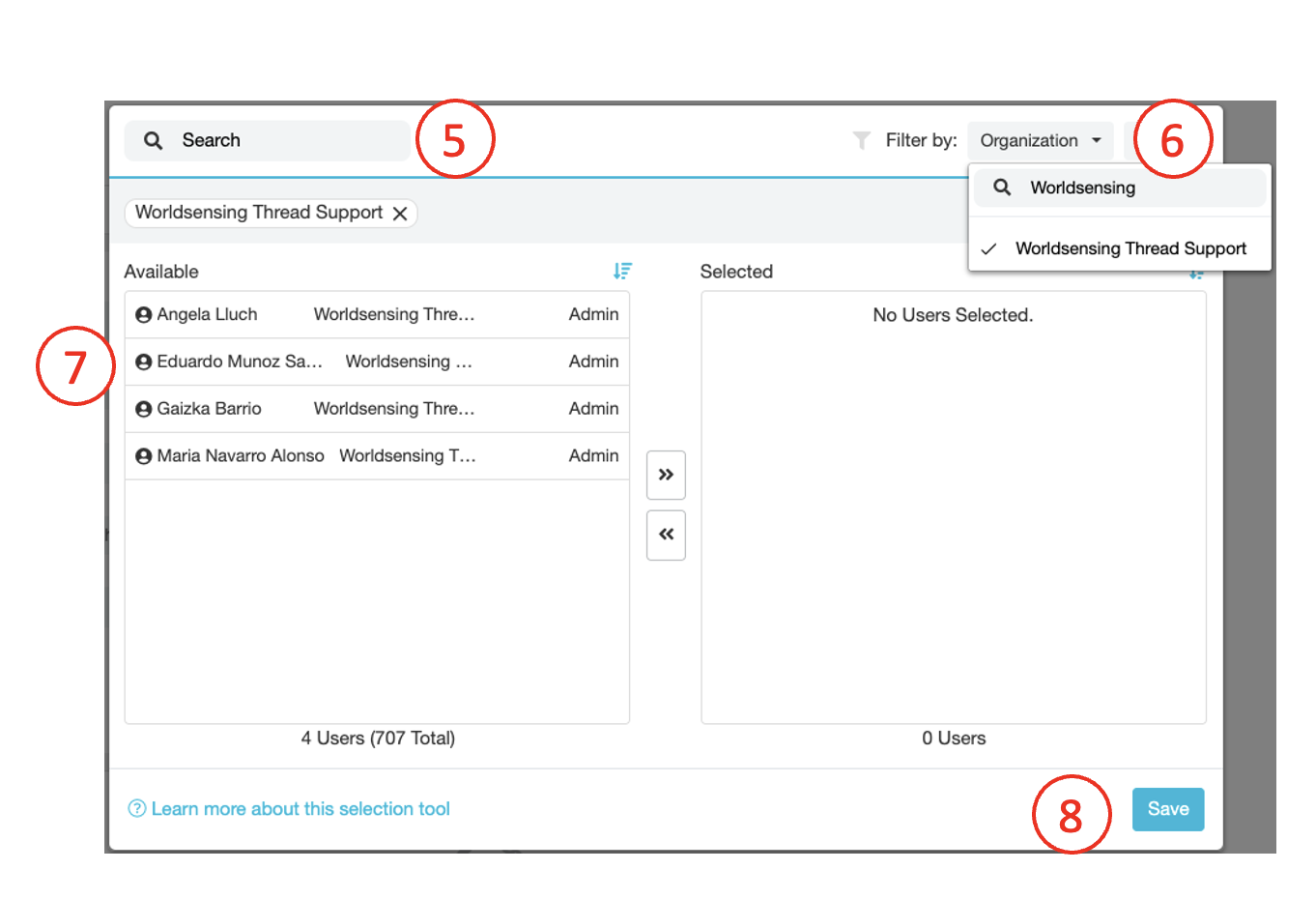 5. In this pop-up all users in cross-shared organizations will be available to add to your project on the left column. You can search users in the left-hand column to find and add all of the support users listed below. 
6. Click on filter by organization to make your user search easier. You can then filter by Worldsensing or Bentley Support to add each user without manually searching for each person. 
7. Select the usernames of each support user and they will move to the right column on this page. 
8. Click "Save" to add them to your profile. 

Note: Please add all of the support users listed above to the project so that we may provide more comprehensive support.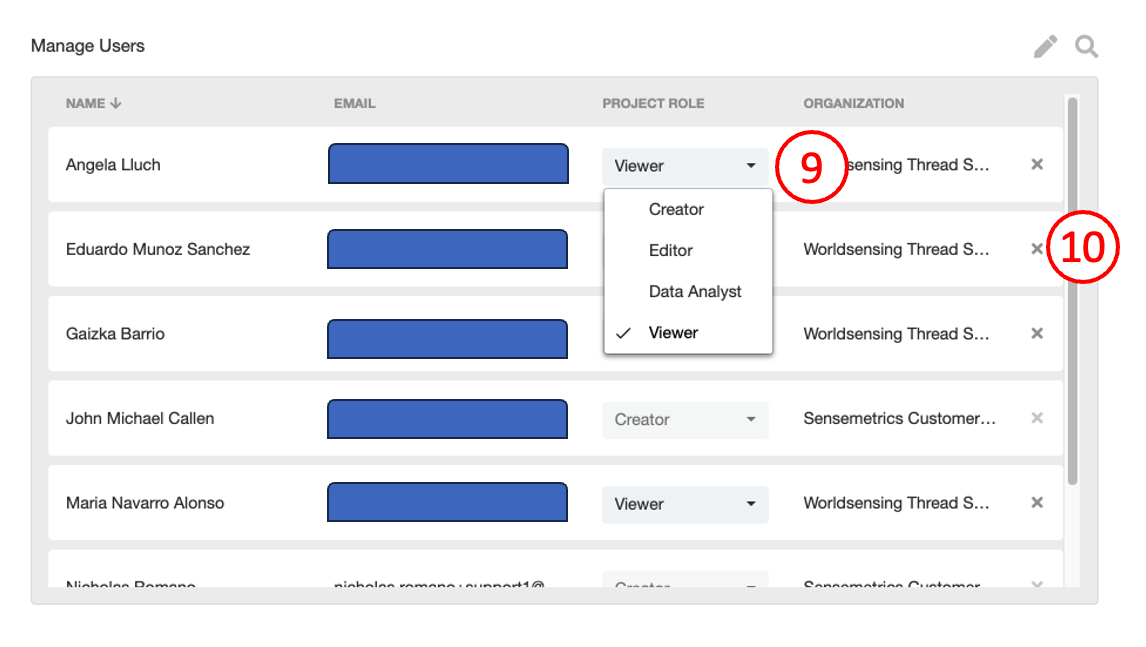 9. When support users are added they will automatically be given Viewer status. To allow us to test and troubleshoot as necessary please change all support user's Project Role to Creator. This can be done in the "Manage Users" section of each project.
10. If you choose to remove support users after a resolution has been found you may press the

next to the user's organization to remove their access to the project. 
Note: If the users above do not appear when using this workflow please visit the Organization Overview article to learn how to Cross-share an organization. You will need to set up Cross-Organizational Sharing between Sensemetrics Customer Success and Worldsensing Thread Support.