Ensure that the THREAD is turned on and connected to the Piezometer via one of it's Device ports.
1. Navigate to the Network Module

2. Press the

button directly on a THREAD to add a Device to it. If your THREAD does not appear here, you may still need to Add Your THREAD as a Connection.
3. You may also add a device from the

button in the Devices & Sensors Section
4. Begin by typing in "TE Connectivity KPSI Analog Piezometer Device" and select the name once it autocompletes in the search box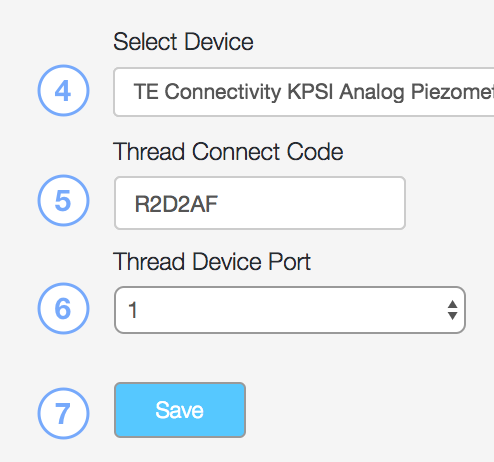 5. Type in the Connect Code of the THREAD that the Device will be connected to. It will already be pre-filled if the

button on the THREAD was used.
6. Next, select the THREAD communication port that the device is plugged into, Device 1 or 2.
7. Press

to write the settings. Your weather station should now connect to sensemetrics indicated by a green icon

Sensor Configuration
Once configured, the KPSI Sensor will populate beneath the Device level and can be viewed by clicking the drop down arrow.
Calibrations
Click on the nested sensor to access the sensor configuration settings. There you can adjust any of the standard sensor settings. This is where you will need to enter the calibrations provided with the sensor to start plotting engineering units.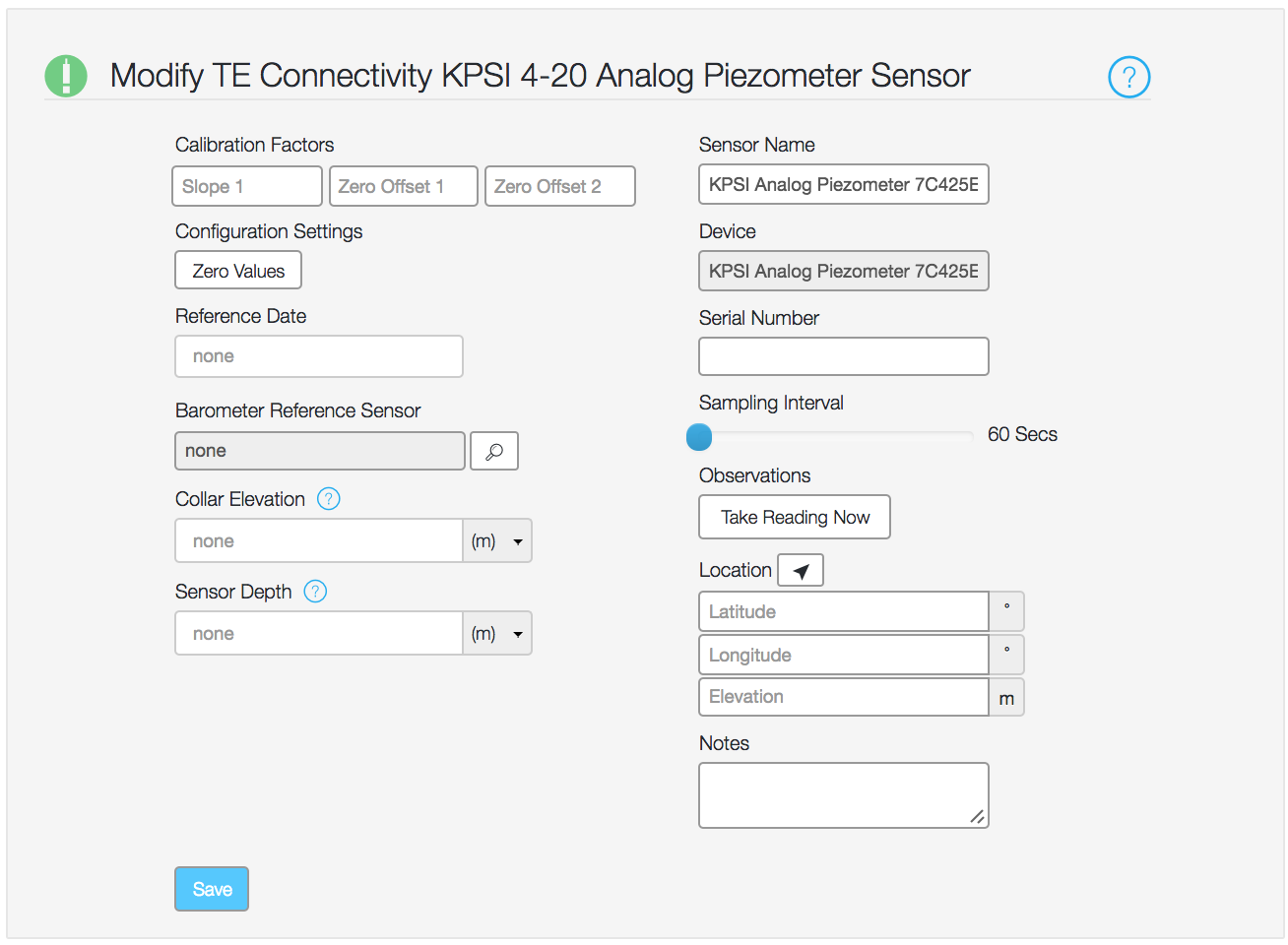 CALIBRATION FACTORS
Enter the following calibrations directly off of the sheet delivered with the sensor:
Slope 1
Zero Offset 1
Zero Offset 2
ZERO VALUES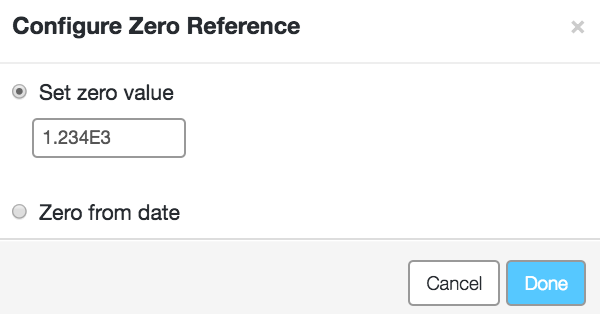 Configure the Zero Reference by either of the following choices:
Set zero value: Enter a pressure value that will be considered zero (mbar)
Zero from date: Enter a date and it will use the closest data point to that date to be considered zero.
Click "Save" when finished to write the changes to the sensor.