Import Device Overview
Import devices are used to import data that may have been collected at a different time and is not a sensemetrics automated sensor. The available import sensor options are outlined in Step 5 of the "Adding an Import Device" section below. This device connection will allow you to import and view that data on the Sensemetrics app platform.
Adding an Import Device

1. Navigate to the Connectivity tab.
2. Select +Add from the Devices & Sensors Menu.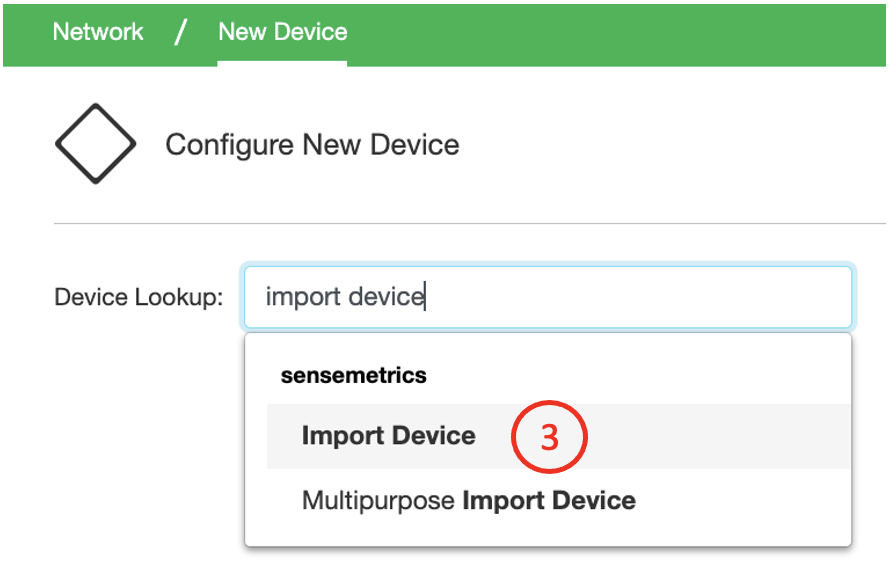 3. Begin typing "Import Devices" into the search bar. Select "Import Device" from the drop-down options.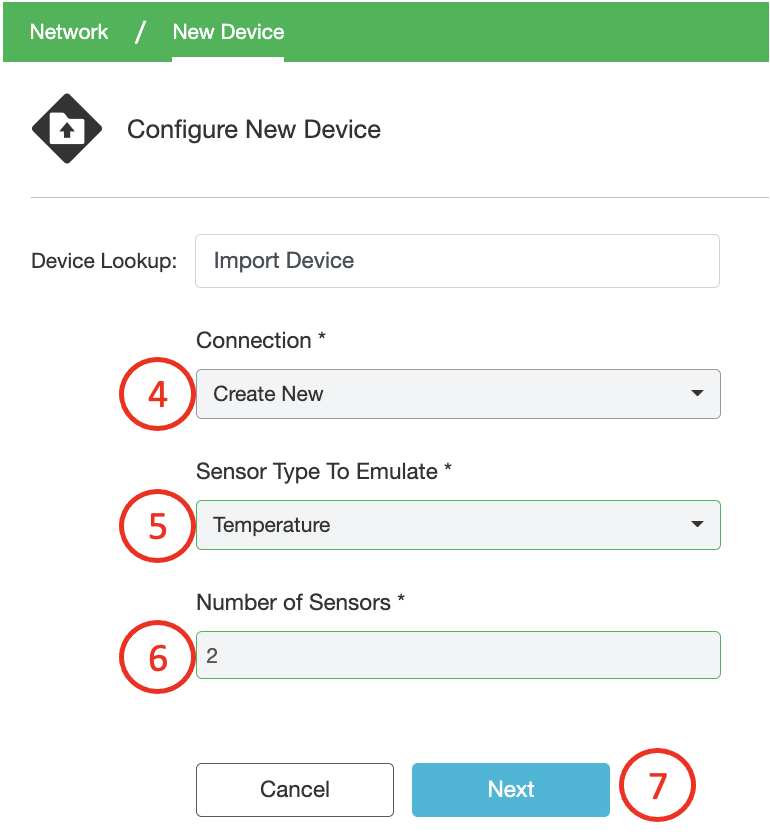 4. Select which Import Device you would like to add additional import sensors to on the project. If a new device is required for import, choose "Create New" to make a new virtual device connection if one already hasn't been made. The dropdown will also allow the user to select any previously created import device.
5. Select the sensor type to emulate. The dropdown options are listed below:
Load Cell
Position
Position (ENH)
Temperature
Tilt Biaxial
Vibrating Wire
6. Select the number of sensors you would like to create under this device. The number selected will create that number of emulated sensors.
7. Click "Next" to save your settings.
Sensor Configuration
Each import sensor that is created will have a Sensor Configuration page that will match the configuration page of the emulated sensor type. These configurations will need to be completed for calculated metrics to be populated. For information regarding specific sensor configurations, search the Help Center for the article written specific to that device or sensor.
Import Data
Now that the sensors that you will append your data to have been created, see the Import article on how to actually import the data.